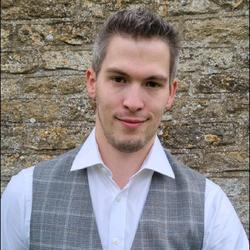 ND2023: AI Day
A Session by Ken Banks , Daniel Cannon , Henry Grech‑Cini , Jonathan Gregory , Jack Hanson , Roxane Heaton , Andy Lee , Professor Helen Margetts , Alison McKenzie-Folan , Polly Morgan , Emma Mulqueeny OBE , David Scott and Tom Weeks
About this Session
Address - No.1 Circle Square, Oxford Road, Manchester, M1 7ED
20 JUNE 2023
Join us for this in-person free day talking all things AI
We will be hearing from speakers about natural language processing tools and neural pathway models driving AI technologies that allows human-like interactions. What are the ethics, risks and regulation around these? How are people already using them across the public, private and non profit sectors and what does it mean for jobs?
Our day is designed to help you find out what you need to know, to not get left behind and to help you build a network with those wanting to share learning. We promise some great speakers, practical examples, discussion and networking.
Agenda
9.45 Welcome
10.00 Overview
We will hear from thought leaders on AI
11.00 Networking
11.30 Cross sector uses
Discussion and debate as cross sector speakers discuss the opportunities, challenges and ethics of AI
1pm Lunch
2pm AI in action
A great afternoon of speakers showing how AI can transform what we do
3.30 Networking
4.0 Close
IMPORTANT:
To guarantee your slot to this event, you must click here to book your ticket.
About The Speakers
Say hello to your Speakers for this Session.