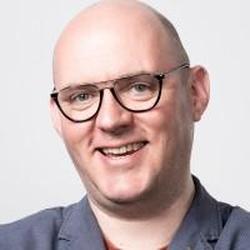 Aidan Dunphy
Founder, SameSapce
About this speaker
I work with business leaders to help them to exploit the opportunities presented by digital technology, as an investor, advisor or contracted consultant. My personal career journey has been (so far):
Developer > Service manager > Consultant > Presales > Product Manager > CPO > CCO > Founder > Investor > ?
In 2019 I founded Samepage Digital to create a 'third way' consultancy offer. Unfortunately, consultancy usually comes in one of two forms:
🚀 Buttering up executive teams with stories of leadership and transformation leading to grand top-down transformation programmes that everyone beneath them knows are ill-informed garbage
💥 Subject matter experts/coaches brought in to 'supercharge' middle-management and delivery teams, making them feel more important but ultimately failing to address the problem in the boardroom.
The truth is that organisations can prosper and grow only if their people are pulling in the same direction, towards a common vision defined using meaningful success criteria. There is no silver bullet framework or method that will 'fix' your delivery teams, or turn your leadership team into world-beating business gurus overnight.
This is where Samepage comes in. Our philosophy is that in general, people working in businesses are capable and trustworthy, and given the right conditions they can create value for their colleagues and customers. We know that a sense of meaningful work is the number one driver of job satisfaction and loyalty.
Our approach is to develop a golden thread of understanding throughout your business, giving everyone something to buy into - or out of. We remove the flashpoints caused by conflicts of opinion or personal agendas, real or perceived.
We base our techniques on real-world experience of what works - and doesn't work - in technology-based businesses. We structure our analysis on a outcome-based analysis of the strengths and weaknesses of your business, leading to a clear roadmap for change and continuous improvement.
If this sounds interesting, I'm always available for a cuppa, in person or virtually! ☕